This Week's Technique – Scrambled Eggs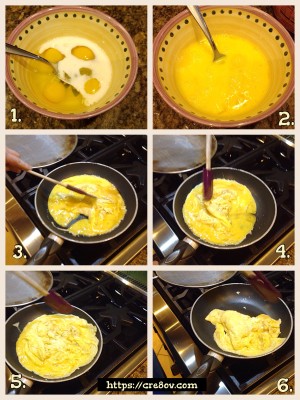 Here are some helpful hints to making wonderfully fluffy scrambled eggs.
Disclaimer: I have a new stove that is way more powerful than the last. I browned the butter, so the eggs aren't quite as yellow as they could be.
1. 4 eggs, pinch salt, 2 Tbsp half & half or whole milk, pepper
2. Mix all the ingredients with a fork until nicely combined. Don't over mix. According to Cook's Illustrated that is about 80 strokes.
3. & 4. Over high heat, melt the butter and add the eggs. As soon as they start to set around the edges, move the set part into center.
5. Once about 60% of the eggs are set, reduce the heat to low and start folding the eggs over themselves and breaking them up a bit
6. Remove from the pan when they are just about done to your liking. The residual heat will finish cooking them. Enjoy!
Stay tuned for the next exciting episode.